Details
Join us on Thursday, January 18th, for our first event of the season at WeWork Weihai Lu! 
*** Please note that seats are limited! First come first serve - secure your spot by signing up before it's too late. 
2018 is sure to be a productive year all around, which is why we wanted to kick off the year by shedding light on the "Gig Economy" in Shanghai. Over the past year, this concept has become increasingly more popular. Whether being  a 'freelancer,' 'working remotely' or being a 'digital nomad,' it seems like so many people are shifting the way they work. From this event we will provide insights as to how to get started, how to keep it going and actually make a living  into a lifestyle and what are the tips and tricks to being successful in this challenging market.
We will have a panel of 5 experienced freelancers that will share their experiences as a whole to the group and then we will break out into more concentrated 'round table' discussions where the event participants can engage in a more intimate conversation with the panelists.
*** This is event is FREE OF CHARGE for all IPWS members, old and new! Not yet a member? No problem, just sign up before January 18th, and the event is on us. Sign up for membership here. 
---
EXPERT PANEL: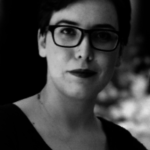 Maria Pastorelli
Intercultural Consultant and Facilitator

Maria is an Intercultural Consultant and Facilitator based in Shanghai. She first moved to China in early 2010 to continue her studies of Chinese Language at Fudan University after obtaining an Intercultural Communication Degree summa cum laude in Milan, Italy. 
Fluent Italian, English and Chinese speaker, Maria has more than 5 years of experience in Learning and Development as Project Manager and Trainer/Facilitator with focus on the cross – cultural component in Leadership and Team Management sessions. Her strengths are creating and delivering customized cross-cultural and leadership training to both individuals and diverse groups. In addition, since 2013 Maria also successfully shares her enthusiasm and best tips for living abroad by providing Relocation Support to professionals and families in and out of China.
When she is not working, Maria enjoys cooking, entertaining friends, knitting oversized blankets and running in the quiet streets of Shanghai's leafy French Concession.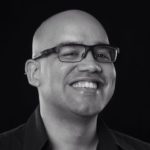 George Lobo
Freelance Art Director
George is a seven year Shanghai Creative Industry veteran. He has worked with 4A Advertising Agencies, Experience Marketing and Digital Innovation. As a two years freelancer, with focus on Digital Design & Marketing, he has created engaging and sensorial experiences for clients such as: Lincoln Motors, Ubisoft, Oisho, Kipling, Porsche, Montblanc among others.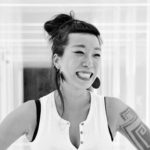 Daisy Tang
Brand Consultant
Daisy is a brand consultant and owner at Hola Daisy, a full-service branding and design agency she has just established in China. After years of freelancing and working full-time for agencies, she realizes the best way to pursue her passion for building powerful brands is through collaborating directly with her clients.
Having worked in Spain, Australia, Hong Kong and now Shanghai, Daisy enjoys sharing her journeys in her life and career. She's always up for a chat over coffee or cruising around town on her longboard.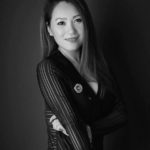 Jill Tang
Co-founder at Ladies Who Tech and TheBrewGirl
Jill is a influencer, connector, innovator and an seriel entrepreneur. She is also a regular speaker and Emcee on international education & career, craft beer and entrepreneurship topics in China. She connects and promotes foreign business in China through her trusted professional network and online platform. As an "Engagement Engineer", she designs and build compelling ways for businesses and people to engage with one another, learn, and make smart choices. Whether the area is HR or something completely different such as craft beer.
Jill holds Bachelor of Commerce from Latrobe University, Master of Applied Finance from Monash University and MBA from Melbourne Business School. In 2016, she has been nominated as the finalist Young Australia China Alumni of the Year.
June 2016, Jill has been selected as one of 12 entrepreneurs from China to attend Global Entrepreneurship Summit in Silicon Valley addressed by President Obama and most of the big names in the world.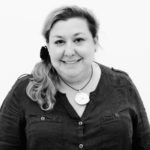 Rita Malvone
Strategic Consulting – Operations Excellence
Rita has lived in Shanghai for 8 years – first as an expat, and for the past few years, as an entrepreneur. She is a connector and a problem solver. From complex organization redesigns to where to buy party balloons, she's the go-to-girl for solutions and suggestions in Shanghai.
After starting her career with Unilever, Rita quickly found a passion in purchasing and operations excellence, growing her career with positions at Colgate Palmolive and Ford Motor Company before launching Peacock Management Consulting in 2014. Peacock's mission is a simple one: to help organizations get out of their own way to be better, smarter and faster. She's worked with start-ups and multinational companies to drive change management and efficiency throughout their operations. She's an active trainer, mentor, coach, and facilitator.
Rita holds a BSBA from the Boston University Questrom School of Business, and an MBA from Wayne State University. In her spare time, she is an active member of the Rotary Club of Shanghai, serving as the Chairwoman of the Service Project Committee and as an elected Board Member for the 2017/18 Rotary year.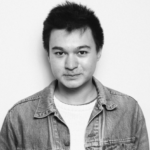 Chris Giles
Freelance photographer and graphic designer
Originally from London, U.K. Chris first came to Shanghai in 2010 as part of a year long study abroad program and fell in love with the city. He returned in 2013 to work at an events agency, initially in the operations department but soon realising that creative work seemed more fun!
After working at agencies both in China and the UK for several years, Chris has now been working freelance in Shanghai around a year. Specializing in corporate and event photography, he has shot projects for clients including NFL China, Pac 12 Conference, Toll Group and more.
---
EVENT DETAILS
Date:
Thursday, January 18, 2018
Time:
18.30-21.30 pm, Panel to start 7pm sharp
Venue:
WeWork Weihai Lu
696 Weihai Rd, Jingan, Shanghai - 5 mins walk from West Nanjing Rd Metro Station
威海路696号, 近茂名路

Price:
IPWS Members & Friends: FREE OF CHARGE (RSVP required)
Non-Members: RMB 300
IPWS Young Professionals Members: FREE OF CHARGE (RSVP required)
Non-Members Young Professionals (<30 years old): RMB 200
*Event Price includes canapés and two drinks.
Who is invited:
IPWS welcomes everyone to join our events: members and non-members, women and men, all professional levels and all nationalities.
RSVP:
It's essential to RSVP for this event! Buy your ticket and secure your seat now. 
RSVP for IPWS Members & Friends: 
All members, old and new, are welcome to attend the event free of charge, but RSVP is required in order to attend. Secure your seat by booking your ticket now. When checking in at the event, bring your membership card as usual, or new members who haven't received a card yet, mention the date of joining IPWS as a member.
---
When and Where
Starts
January 18, 2018 at 6:30 PM
Ends
January 18, 2018 at 9:30 PM
WeWork Weihai Lu, 696 Weihai Rd, Jingan Qu, Shanghai