Details
Tired of doing a job that is lacking of purpose and meaning?

You dream to wake up everyday to do something that matters, that positively contribute to the society or environment? 
Thinking of launching your own project with impact or joining an existing project?
Our first event of the year is for you! And will help you keep this great new year resolution.
During this event our panel of experts and speakers will go through everything you need to know if you want to find a partner to start or join your project or if you are wondering how to change your life around and join a project more in line with your values.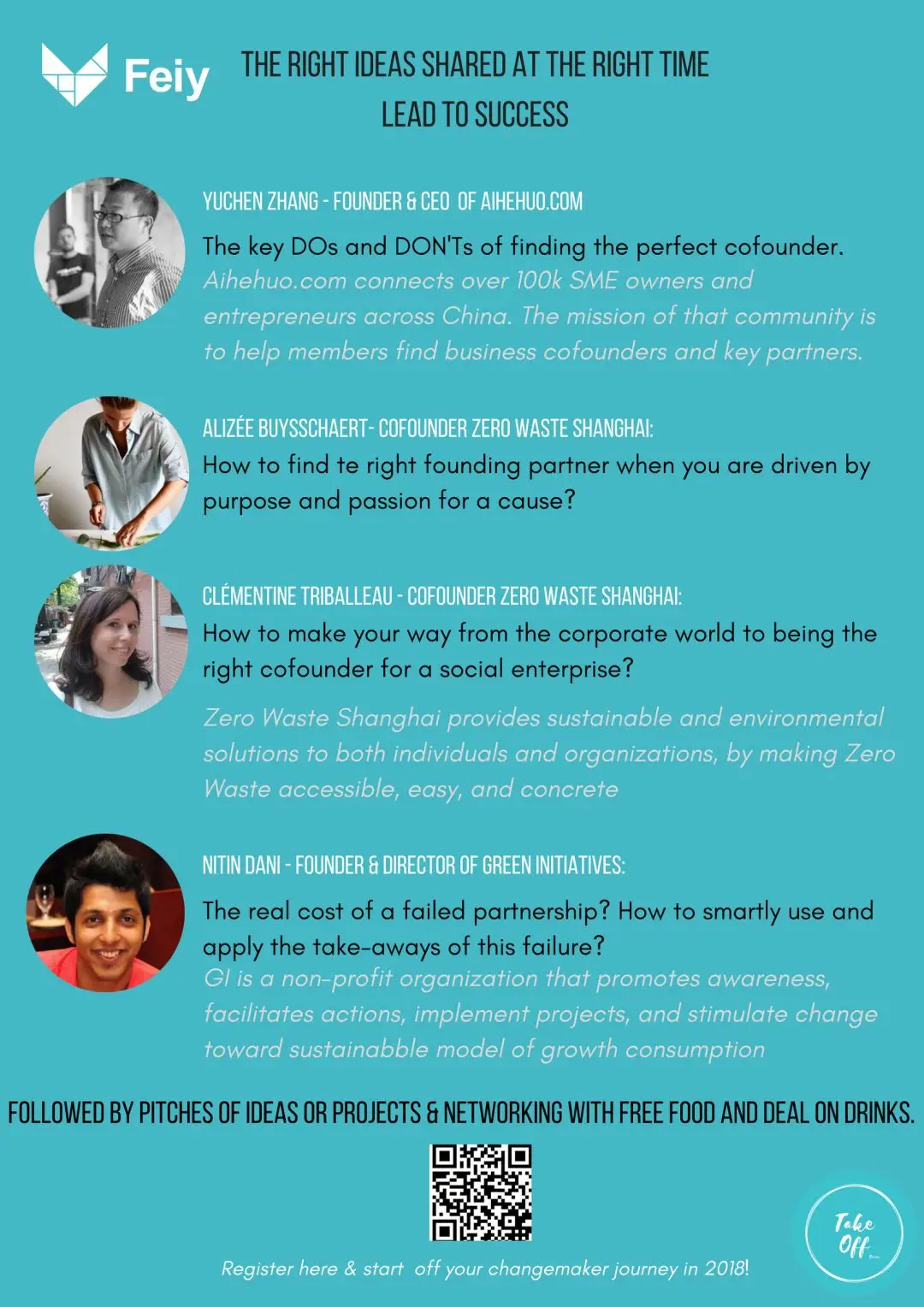 Who should attend?
You are thinking of getting involved in a project that solves social and environmental problem. 
You have an idea of project (NGO, social entreprise, sustainable business, community project...) that will bring impact to your community or to the world but don't want to start the journey by yourself,
You have already launched a project but you are now looking for a special someone to share the adventure with you,  
You are still wondering why you should need a cofounder or how can you know that's the right one.?

Join us to get some answers, discuss with our speakers, share experiences and meet the right people in a casual way. Free food will be served during the event and some deals on drinks available to keep the discussion going in a relax and cool atmosphere.

Pitch your project or idea!
At the end of the event you will have the opportunity to pitch your project of impactful initiatives, no matter if it's just an idea or an already well established project. 
It's your chance to find the perfect cofounder or the perfect project to join!
Free Food and Deal on the drinks!!
WHERE & WHEN?
Thursday 25th of January, 7pm to 9pm
Cafe Sambal, Building No. 37A Jiashan Market, No. 259 Jiashan Road, Shanghai 200031
上海嘉善路259号嘉善老市37A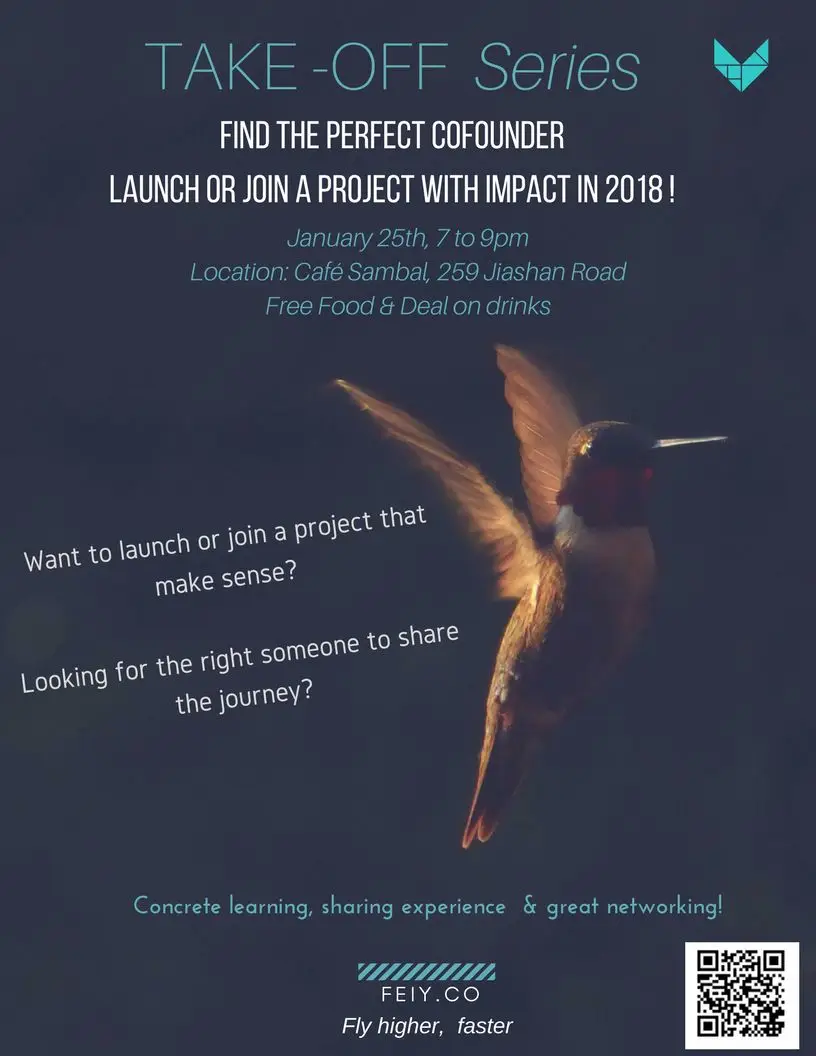 About The TAKE-OFF series by Feiy:
Monthly gathering organized by Feiy to support changemaker's journey and boost their impact. 
The Take-Off events walk participants, step by step, toward more positive impact through practical content and sharing experiences. Each month focus on a different topic or challenge faced by changemakers and invite different experts to bring concrete support and ideas.
Feiy.co is a hub where impactful stories, events and jobs meet with people decided to take action for a better world.
When and Where
Starts
January 25, 2018 at 7:00 PM
Ends
January 25, 2018 at 9:00 PM