Details
Join us on Tuesday, January 30th, for an event about leadership and nutrition at Chin Chin by Wheat!
Amidst the wave of popular health movements such as biohacking and ketosis, expert Shanghai speakers and training coaches Stéfanie Vallée and Kimberly Ashton will break down the science behind how nutrition affects key leadership characteristics and influences productivity, focus, and energy. As modern day understanding about the relationship between the brain and food continues to evolve, a change in mindset around nutrition can drastically improve individuals' leadership and management styles. In addition to learning about the intersection of nutrition and leadership, members will walk away with immediate action steps about how to become a more effective leader by tweaking daily habits. Don't miss the opportunity to participate in an event that will help transform you mentally and physically to feel and present the best version of yourself in 2018!
EXPERT SPEAKERS: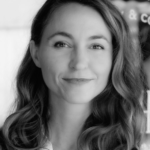 Stéfanie Vallée
Stéfanie is a seasoned Executive Coach awarded in 2017 as Best 100 Global Coaches and Super Women Achiever.
She is a public figure on the Canadian scene in Shanghai, based on her unique combined profile of former athlete and artist, which differentiates her from the fellow corporate coaches. Her past performances both in sport as a National Team athlete in white water kayaking (she achieved 10 National Championship titles, 3 World Class top 5 against all odds in between 2003-2012), and International Artist (she sold an artwork to Ma Huateng in 2013 for RMB1,9 M and 5 stars hotels) all demonstrates her high capability to merge diverse talents and inspire others developing a mindset she calls: "The Excellence of Being" and "Business Athlete" through three pillars: How people lead, speak and eat.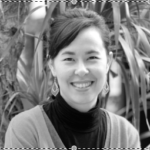 Kimberly Ashton
Kimberly is a corporate and educational speaker, blogger, author, KOL in nutrition in China and has co-hosted TV and online TV shows include Bio+ and Ways to Wellness on ICS and has been in Shanghai over 15 years. 
She was a regular on the ChinaFit Nutrition Forum tour in cities across China as a speaker in 2017 and her current focus is on building content and curriculum for the Chinese market on food education.  Kimberly is a respected natural therapy & nutrition professional who specializes in healthy cuisine, wellness coaching and teaching. Through her natural foods store and food education programs she inspires, educates and supports individuals to improve their health and lifestyle. In her private wellness coaching practice she focuses on clients with digestion issues, holistic health and TCM food therapy.  Kimberly will be sharing how nutrition, food and your choices impact your brain function, clarity, focus and emotional & physical behavior.
---
EVENT DETAILS
Date: Tuesday, January 30, 2018
Time: 18.30-21.30 pm, event to start at 19.00 sharp
Venue: Chin Chin by Wheat 291 Fumin Lu, near Xinle Lu - 10 mins walk from South Shaanxi Rd
富民路291号, 近新乐路
Price:
IPWS Members & Friends: RMB 170
Non-Members: RMB 300
IPWS Young Professionals Members: RMB 120
Non-Members Young Professionals (<30 years old): RMB 200
*Event Price includes canapés and two drinks.
Who is invited: IPWS welcomes everyone to join our events: members and non-members, women and men, all professional levels and all nationalities.
RSVP: It's essential to RSVP for this event! Secure your spot by purchasing your ticket now.
---
When and Where
Starts
January 30, 2018 at 6:30 PM
Ends
January 30, 2018 at 9:30 PM
Chin Chin by Wheat | 291 Fumin Lu, near Xinle Lu